Any encounter with law enforcement can be traumatic, especially when that encounter ends with an arrest. As an experienced criminal defense lawyer, attorney Gabriel Enrique Adam at The Adam Law Firm, P.A. is ready to guide you and your family through the criminal process. If you or a loved one has been arrested, then call a Sanford Criminal Defense attorney at The Adam Law Firm, P.A. in order to know your rights and protect your future.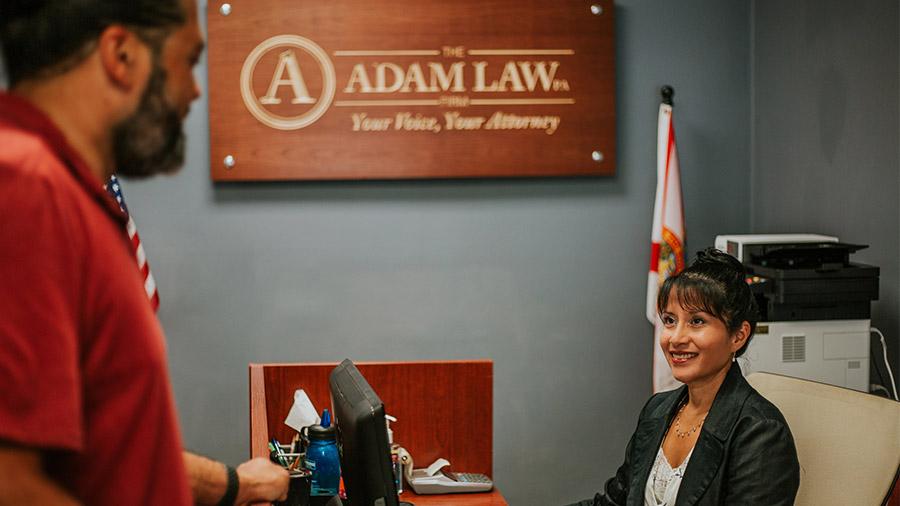 At The Adam Law Firm, P.A. we have the knowledge and experience to help you deal with the complexity of criminal defense law. Call us now for a free initial consultation, we can assist you in all areas related to Misdemeanors, Felonies, Expunge/Seal of Criminal Records, and Appeals.
Felonies
Murder
Manslaughter
Burglary
Robbery
Felony Robbery
Aggravated Battery
Aggravated Assault
False Imprisonment
Possession of Controlled Substance
Drug Trafficking
Grand Theft
Tampering with Evidence/Witness
Driving Under Influence (DUI)
Driving While License Suspended as a Habitual Traffic Offender
Misdemeanors
Battery
Assault
Domestic Battery
Driving Under Influence (DUI)

Possession of Cannabis (Marijuana)

Possession of Drug Paraphernalia
No Valid Driver's License
Petit Theft
Violation of Injunction
Driving While License Suspended
Expunge/Seal Criminal Records
An arrest can have far-reaching consequences that you never considered until you were denied the new job, told that you could not volunteer at your child's school, or that you could not rent the home or apartment that you had your heart set on. In today's bleak economic times getting a job is becoming more difficult, and employers are becoming more selective using criminal background checks to screen potential employers. Don't let an arrest that was later dropped be the reason you don't get the job. Expunging or sealing your criminal record may be the answer you are looking for. Contact The Adam Law Firm, P.A. to see what options are available to you concerning your criminal record.
You can use PayPal or any of the following credit cards: