Immigration Law is one of the most complex areas of law and its consequences can be extremely harsh. Make sure to contact a Sanford, FL immigration lawyer at The Adam Law Firm, P.A. to help guide you through the process. Contact us now for a free initial consultation.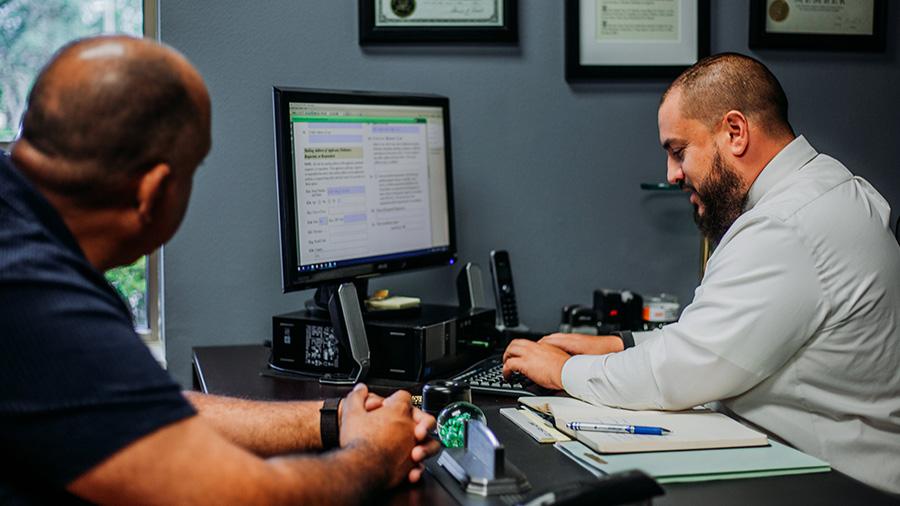 Immigrant Visas
If you or a loved one hope to come to this country with the intent of staying in the United States permanently there are two general methods: Family-based petitions and employment-based petitions. Many factors should be considered in determining which method works best for you. Contact The Adam Law Firm, P.A. in order to determine the options available to you.
Non-Immigrant Visas
This is a category of visas for those who plan on traveling to or through the United States without intending to make the United States a permanent home. There are numerous types of visas. Please contact The Adam Law Firm, P.A. to determine what visa is best for you.
Removal Defense
Until you are a citizen of the United States, you always run the risk of being removed. Previously known as deportation, removal is a process that begins when a non-citizen is served with a notice to appear and then is required to present themselves before an immigration judge. There are a variety of options available to individuals that are facing removal. Contact an experienced immigration lawyer at The Adam Law Firm, P.A. in order to determine what may be done to prevent the ultimate immigration penalty.
Naturalization
Naturalization represents the culmination of the immigration process. It is the moment at which an individual pledges allegiance to the United States and becomes a citizen of this great nation. This process begins by filing The Application for Naturalization N-400, followed by a biometric appointment where fingerprints are taken. This is necessary for the background check. Once the applicant has passed the background check the Interview is scheduled, at which time, the applicant will have to satisfy the English and Civics requirements. Contact The Adam Law Firm, P. A. for a free initial consultation.
Asylum
An all too common reason for leaving one's birth country is a change in conditions that would leave that person at risk of violence or persecution. When this occurs, the United States may provide a safe haven for those fleeing hostile conditions. But seeking asylum is not a matter of course, and having the representation of an able and committed immigration lawyer could make all the difference in the world. Contact The Adam Law Firm, P.A. in order to determine if Asylum is an option for you. 
You can use PayPal or any of the following credit cards: